On December 13th, Netflix released its horror film, Bird Box, starring American actress Sandra Bullock as the protagonist. The movie received a multitude of mixed reviews from viewers and critics and was constantly compared to last year's hit thriller, A Quiet Place, as both films revolve around the main characters learning how to survive with one of their senses impaired due to the presence of a supernatural oddity. However, despite certain similarities between the two films, they are quite different from each other in actuality.
Sight vs. Sound

Then came the memes..
The virality of the movie was mainly due to the influx of Bird Box memes that surfaced on the internet. Bullock's vivacious and overly aggressive character, towards "Boy" and "Girl", the two children who she kept under her wing throughout the entire duration of the film, lent itself to the social media goldmine.
The birds warning Malorie if the creatures are nearby #BirdBox pic.twitter.com/918I26mXQX

— °·☆.·*kealan°*☆·.·° (@dduasmiling) December 27, 2018
None of these are mine but they are so funny! pic.twitter.com/Qawy0phnPj

— Cal (@SaySirQ) December 28, 2018
The memes were so "inspiring" that fans took the movie to a whole new level with the Bird Box Challenge, a challenge that revolves around navigating through mundane activities entirely blindfolded. What people don't realise is that this is a really bad idea!
Let's hope no one attempts to drive using only parking sensors..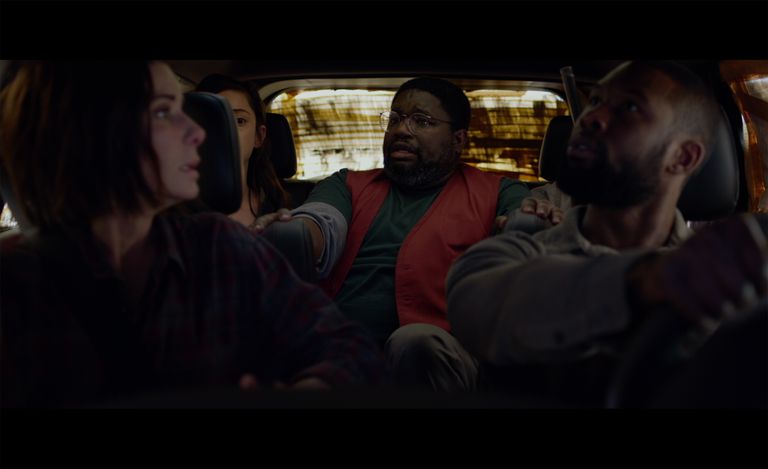 A pair of YouTubers went as far as blindfolding themselves for an entire day whilst going on with their daily routines. They managed to garner over 1.7 million views.
This even led to Netflix posting a public message on Twitter, warning people not to indulge in the life-threatening trend. They claimed that they had no idea of its origin and that in turn, they were not behind it.
Can't believe I have to say this, but: PLEASE DO NOT HURT YOURSELVES WITH THIS BIRD BOX CHALLENGE. We don't know how this started, and we appreciate the love, but Boy and Girl have just one wish for 2019 and it is that you not end up in the hospital due to memes.

— Netflix US (@netflix) January 2, 2019
So please, everyone, for the sake of your own life and those around you, do not attempt the Bird Box Challenge.