Aloe Vera around the world is known as the miracle plant and is nature's gift to you for healing and beautifying your body. If you use it regularly you can benefit from its therapeutic properties. From sunburn to knee pain, Aloe Vera has been regarded as one of the best home remedies ingredient.
Studies also show that Aloe Vera gel is in fact very effective in treating dry skin, scalp and hair issues, sunburns, insect bites, stretch marks, minor skin infections, and acne.
Skincare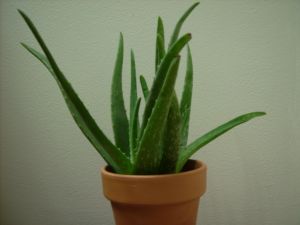 The Egyptians have named Aloe Vera as the 'plant of immortality" pertaining to its multitasking properties and consumption benefits. It is widely used in anti-aging products as it takes years off one's face.
Sunburns can be treated by multiple applications of Aloe Vera gel on the affected area, the gel helps create a powerful layer and the skin heals because of the antioxidant properties of the gel. It can be used as a moisturizer and a soothing ingredient in various facemasks.
Haircare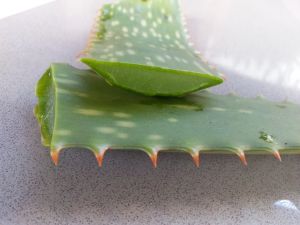 The best thing you can apply to your hair is Aloe Vera gel. It will help with the regrowth of your hair since it helps to remove dead cells from the scalp which hinder hair growth. It can even be effective in reducing dandruff.
Use it religiously few drops of castor oil and you will find your hair full of volume and naturally conditioned. It aids in maintaining the PH level of the scalp. Since it has soothing and healing properties it helps reduce itchiness and irritation of the scalp.
Healthcare
Drinking Aloe Vera juice or eating it raw can be really healthy for your internal system. It can cleanse your body and is even said to be good for bones, especially knee pain. The plant aids in digestion and gum swelling. Because of its anti-fungal and anti-inflammatory properties, research shows it can be helpful in the treatment of gum disease, gum bleeding and cracked corner of the mouth. When Aloe Vera is directly consumed with honey it can ease heart burns.
The additional benefits of Aloe vera include lowering cholesterol, balancing blood sugar level and boosting immunity. If you are experiencing eye infection it can also work as a natural cure. Aloe Vera extra mixed with rose water can be sprayed or applied to the infected area to calm and de-inflame it.
Aloe Vera gel is super soothing and can reduce blisters and skin inflammation due to its healing, antioxidant and anti-inflammatory properties.
So next time you are out shopping be sure to buy this miracle plant and be surprised by its countless benefits