Like every other Karachiite, we were also among the swarms of people that attended Karachi Eat Festival.
Long queues with uncalled pushes and shoulder touches were the first impression of this year's Kef. But once got through we were thankful that we made it.
This was the festival for all the senses. It was a delight to see people enjoying without fear. The concerts were definitely pleasurable for the hearing. And there is no point in mentioning about the taste and aroma of delicious food.
who doesn't love Gola Ganda? We too just loveeeeeed it.
Benazir Bhutto Park was transformed into food heaven for three days. There was so much to try in three consecutive days.
We tried our best to have everything that was different in any way and we do have our regrets and satisfaction.
Some of us tried The Food Basket's corn dog. It was a chicken sausage covered in amazingly flavored batter. The flavor and taste were amazing but the sausage was a bit cold from the inside. It was a major put off for us.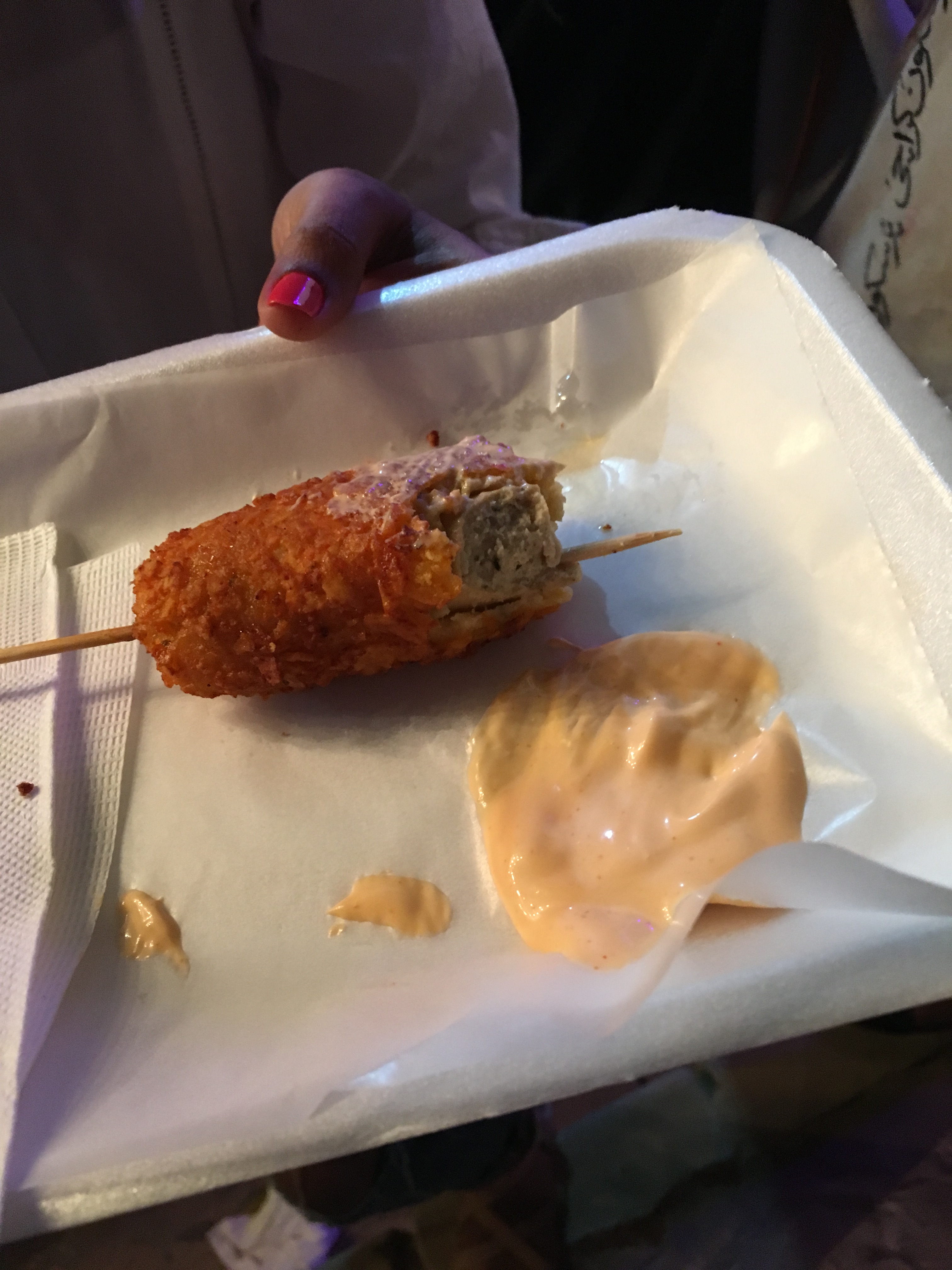 The other team members went to try Aunty Lulu's Kitchen. The stall was owned by an elderly lady and her family.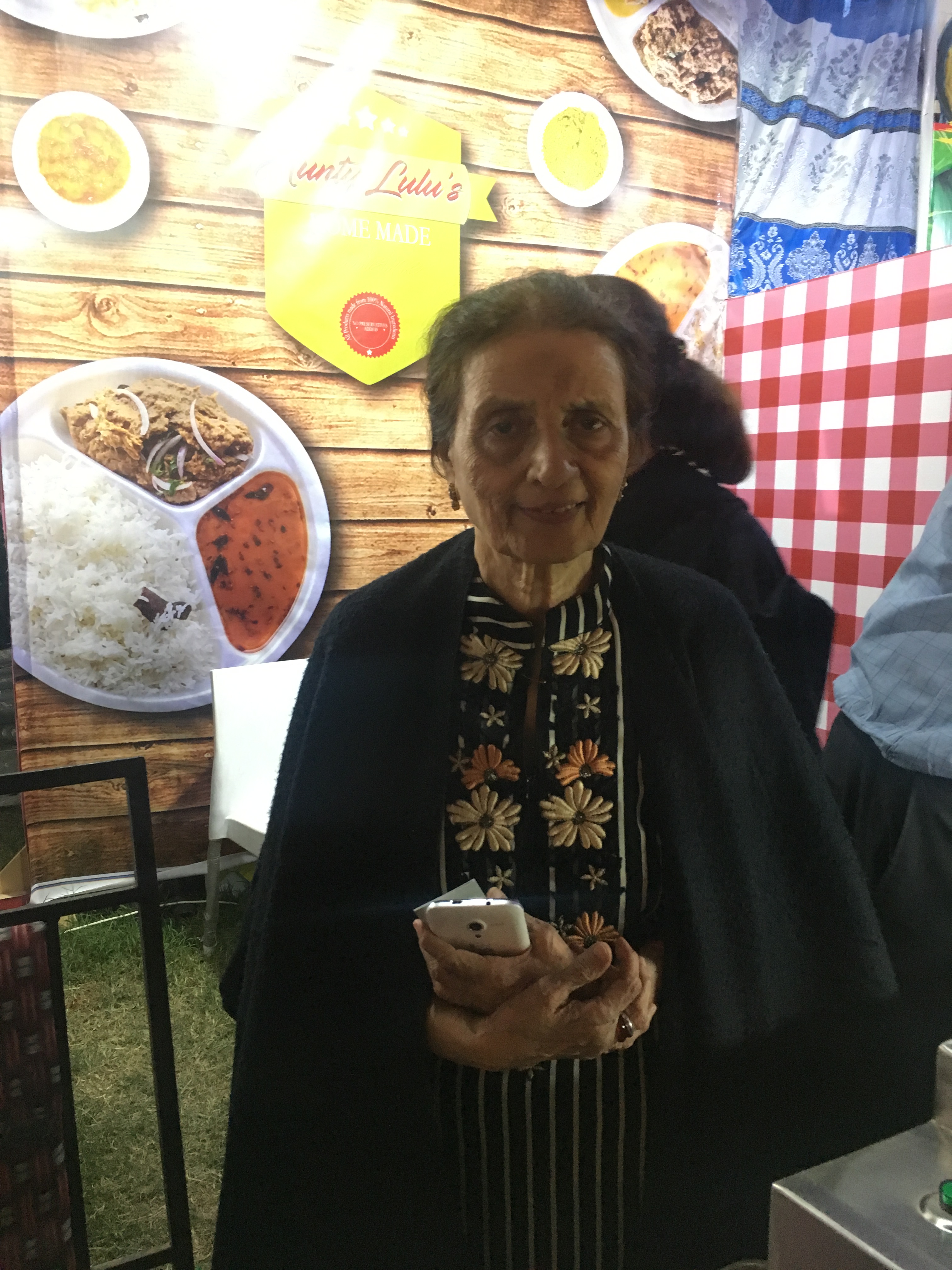 They were serving homemade desi food which was ethnic in every way.
Our team members were so touched by the humbleness of the whole family there.
Saydyz was there too and as always they were wonderful with their sorbet.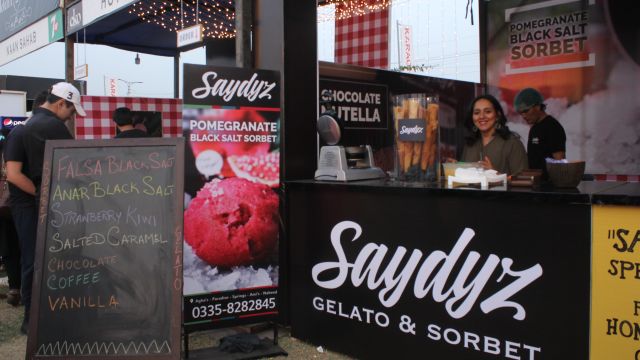 We had it in the not so chilly night winds which gave it a boost.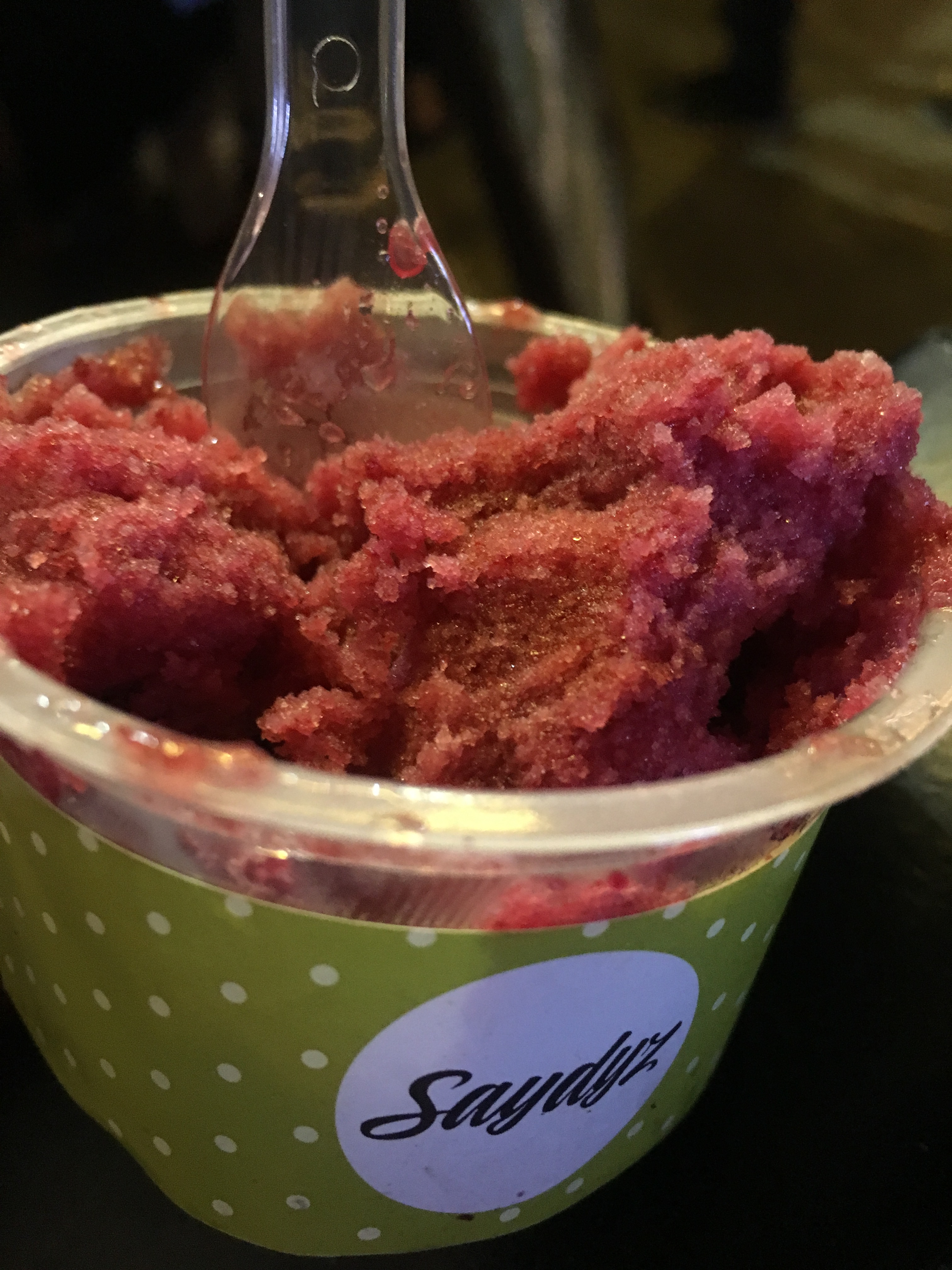 Another teammate tried and loved D'OH Donuts. Here's what she has to say about it.
"My favorite treat at KEF was definitely D'OH Donuts, with costing at only 250 these three donuts were worth EVERY penny. (Flavors: oreo, caramel & Nutella). Another interesting element which caught my eye was there unique packaging! Can't wait for them to launch these officially."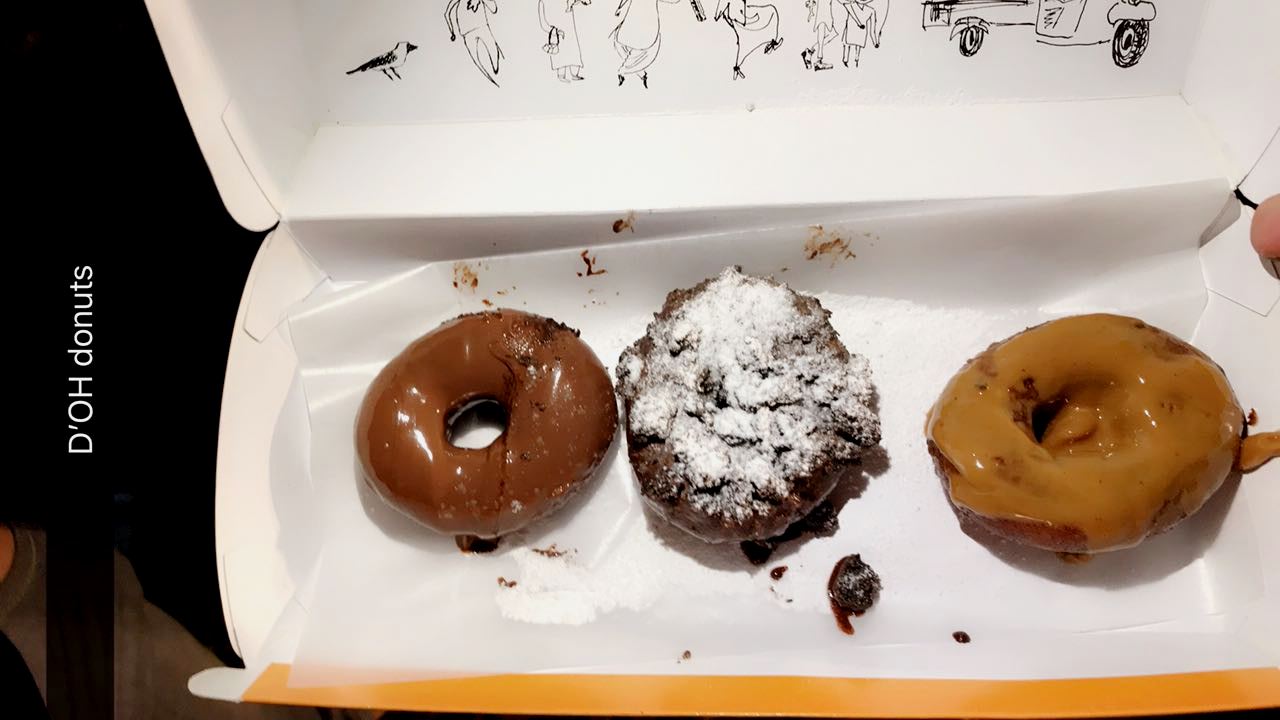 Arabi's was the big thing at the festival. They were a hit, people loved it and it was overly crowded all three days.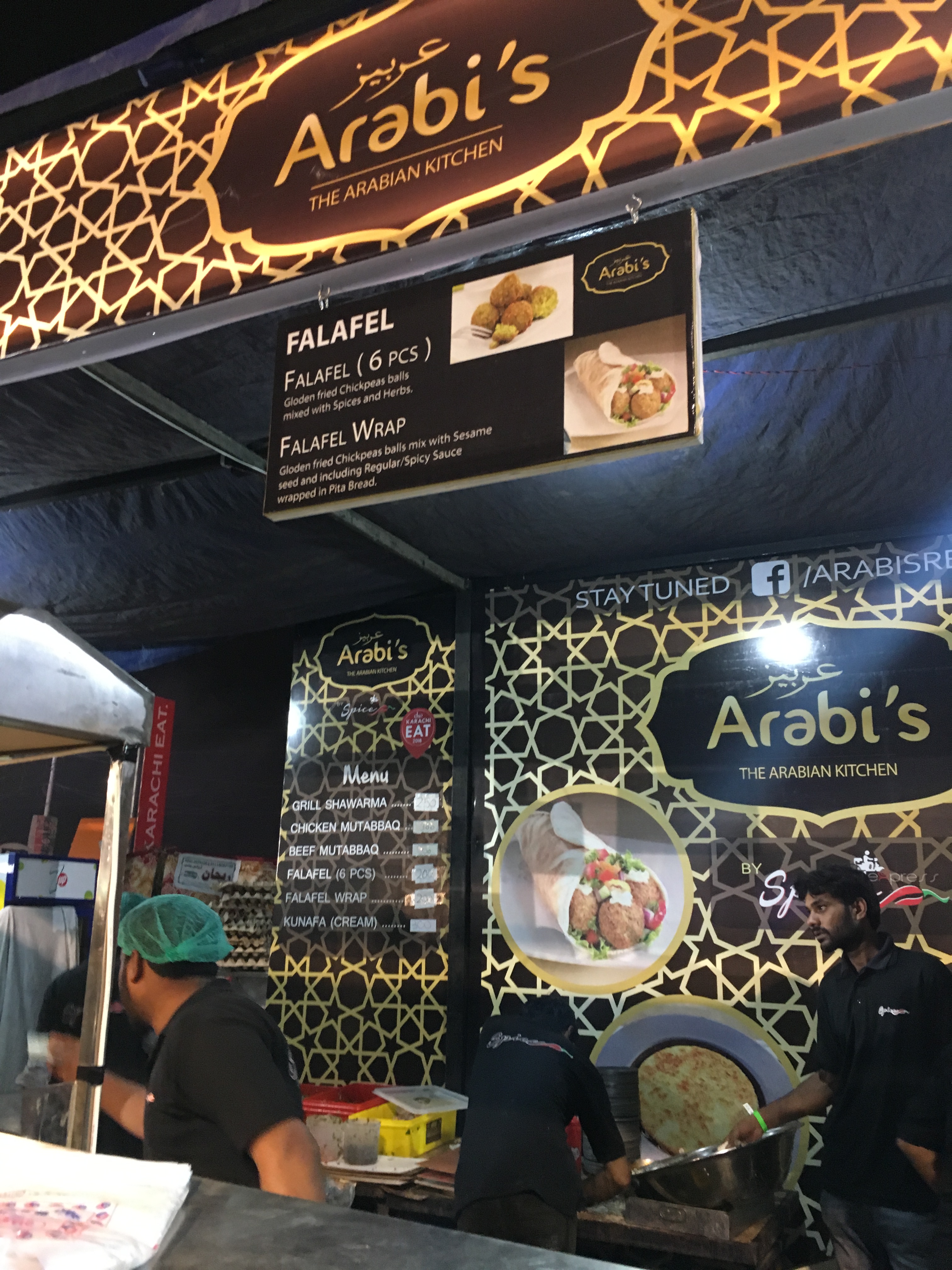 They were serving some mouthwatering Mediterranean meals as the name suggests.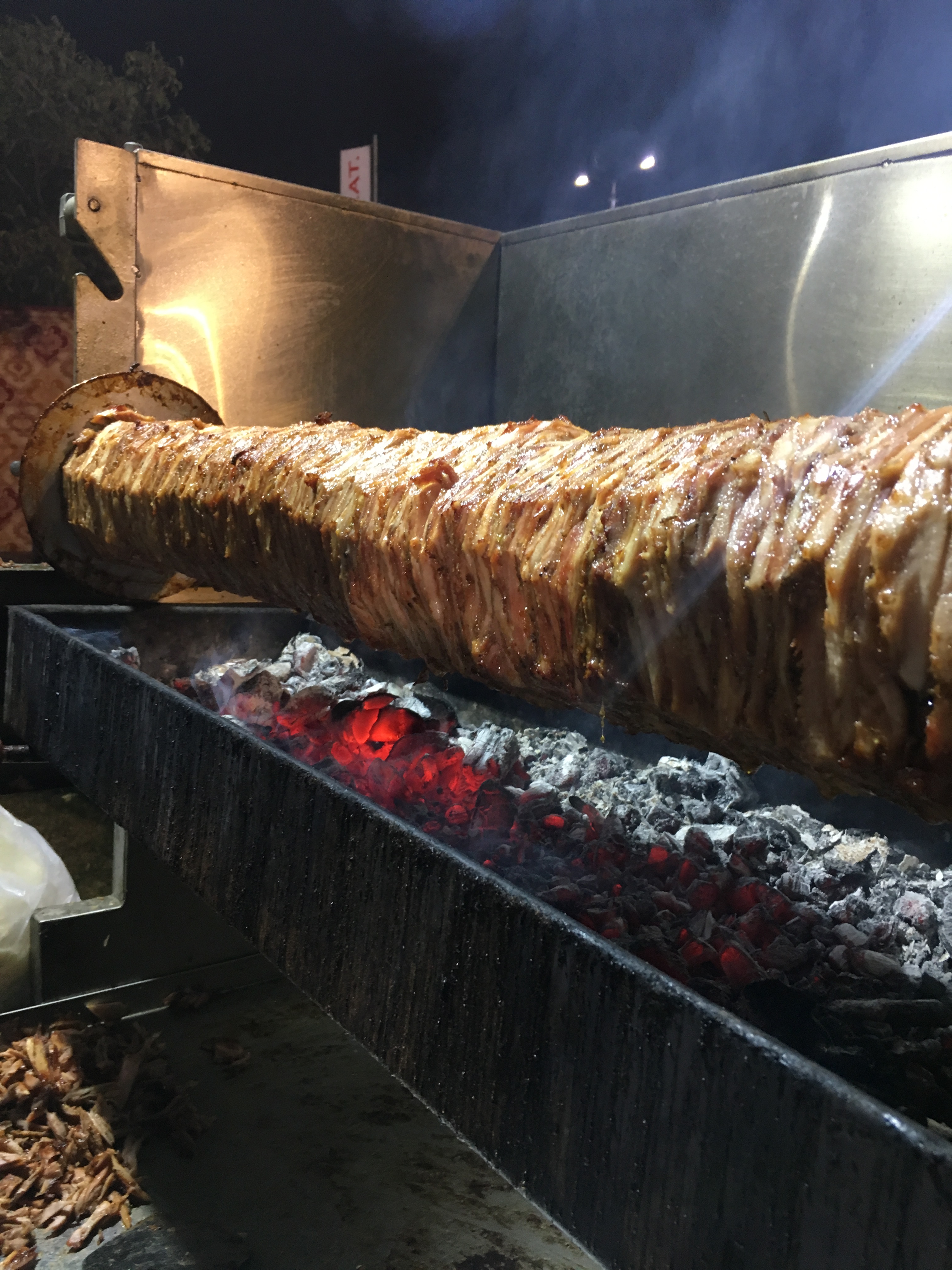 Their parathas were loaded with tasteful fillings. Overall that stall was a good experience.
Babamoo had a very fun loving team. They were enjoying themselves while serving the crowd. Jacket Potatoes surely become everyone's favorite but Unicorn Sandwich was what brought us to their stall.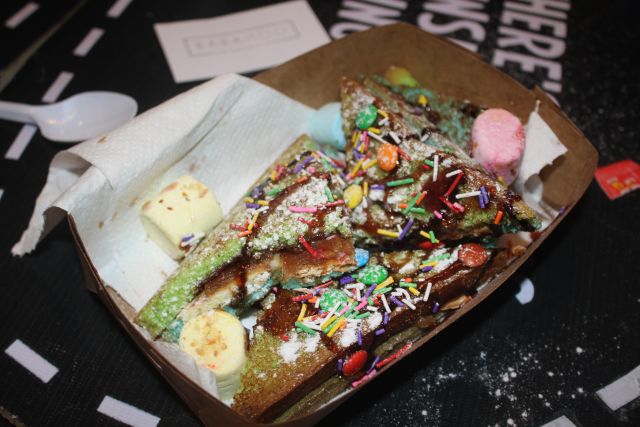 The experience of Karachi Eat Festival was amusing. It let us feel the free spirit of the city after a very long time.