You might have never seen a perfect picture of Pakistani society. Let us do the honor, here you go have a look at this artwork.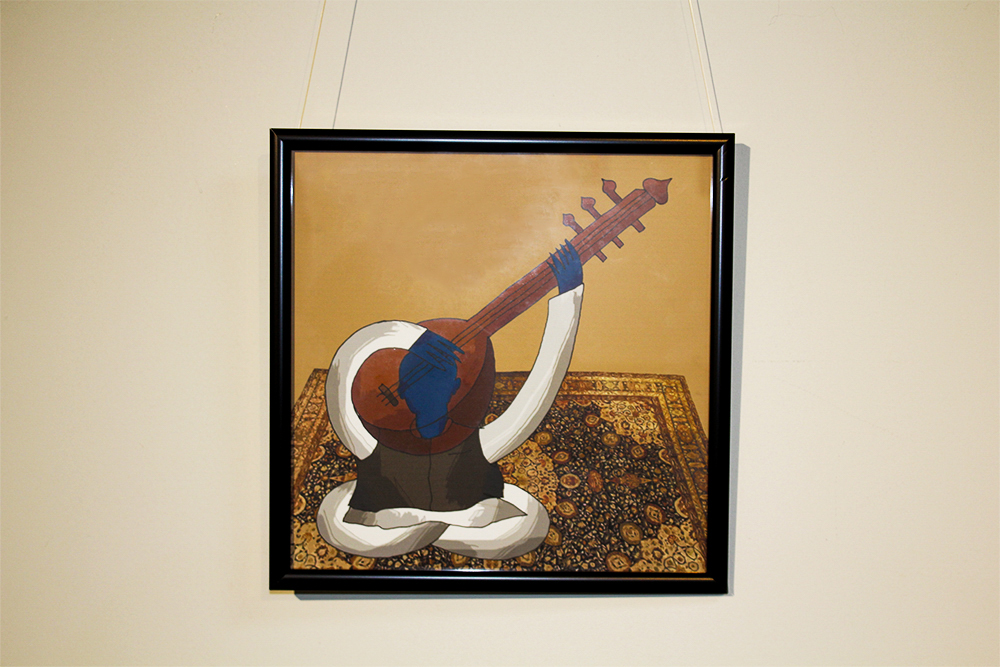 The picture is titled as "Mein Hi Mein Hoon". It is a digital print by artist K.B Abro. He pointed out the sad reality of today's world where every other person you meet is a narcissist.
It is not the only picture which pulls all the right strings of your mind. The whole gallery was about shaking the sleeping minds.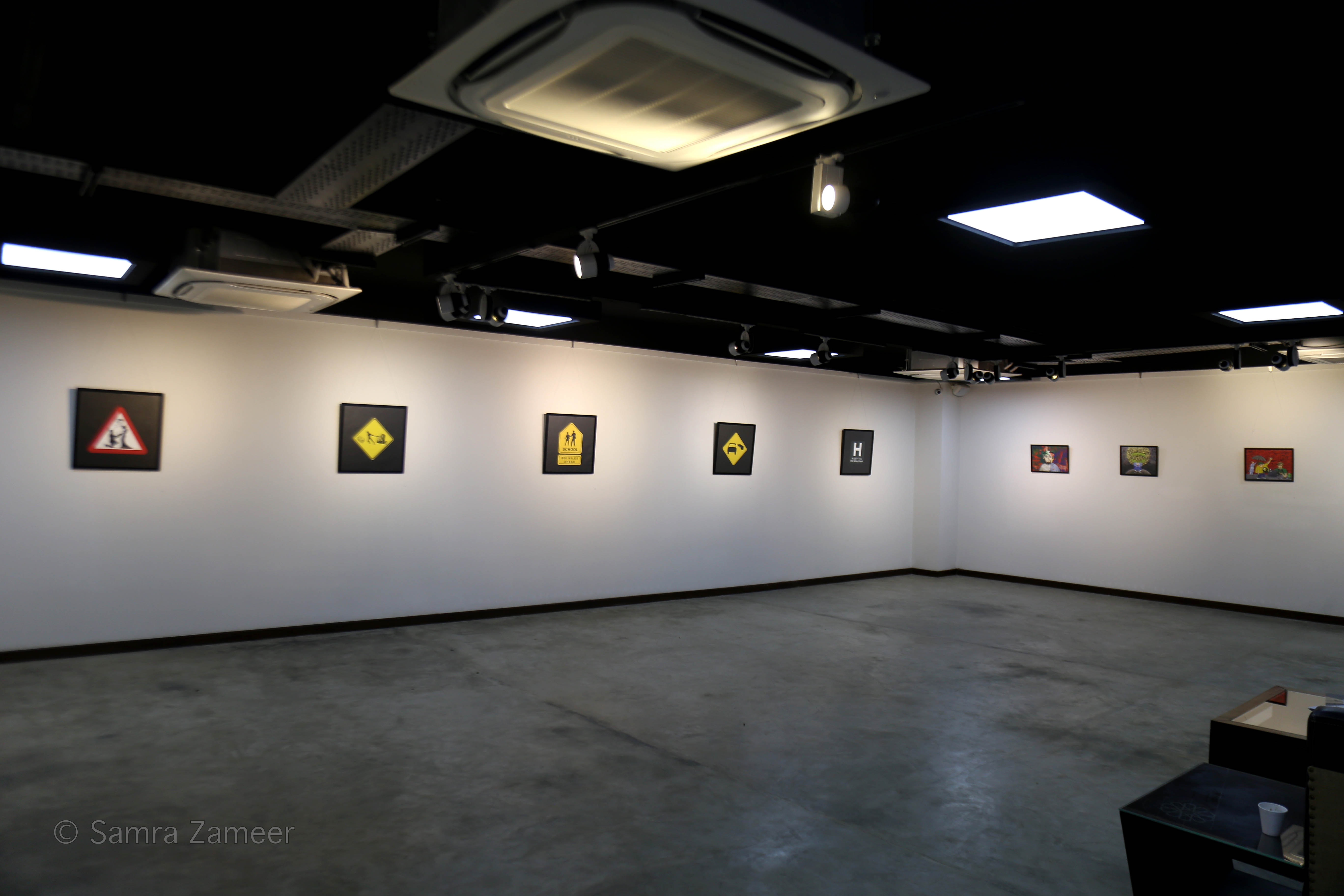 It's all about satire was one of its kind of an exhibition. It was curated by Mariam Mushtaq Kazi and Jamal Ashiqain.
Both curators exhibit their own work as well. This in itself is something unacceptable. People consider it unethical if curators showcased their own art pieces. It shows how annoyed Kazi and Ashiqain are with this insanity.

One of our favorites is Public Area by the man himself. Ashiqain used wood, ink, brass, and iron for this one particularly. The hinged alphabet L has the entire pun which makes it a Pubic Area. You can ponder over that L though.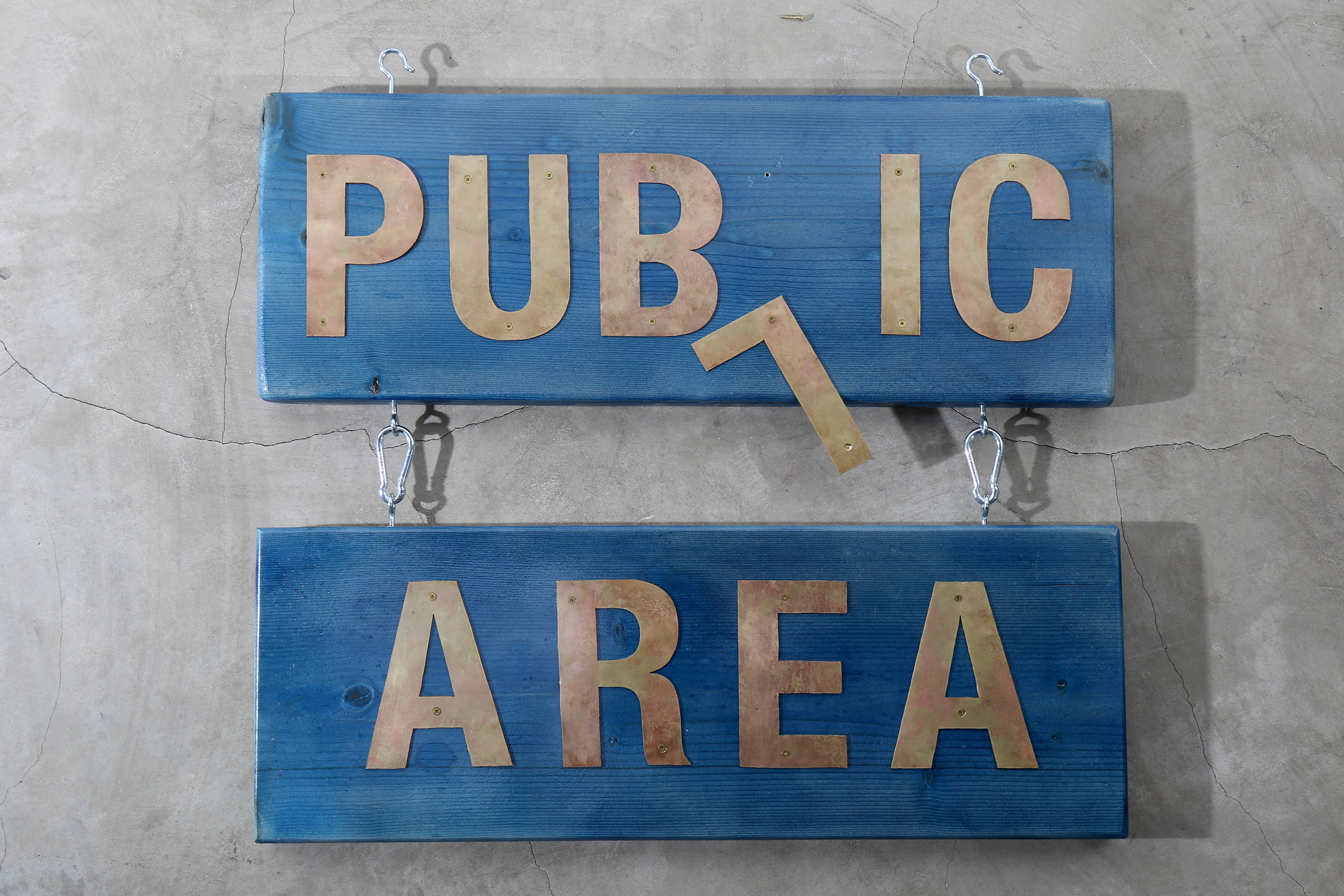 Fariha Furqan's work was the talk of the show. She used mixed media on eggshells yes! You read it right! The EGGSHELLS.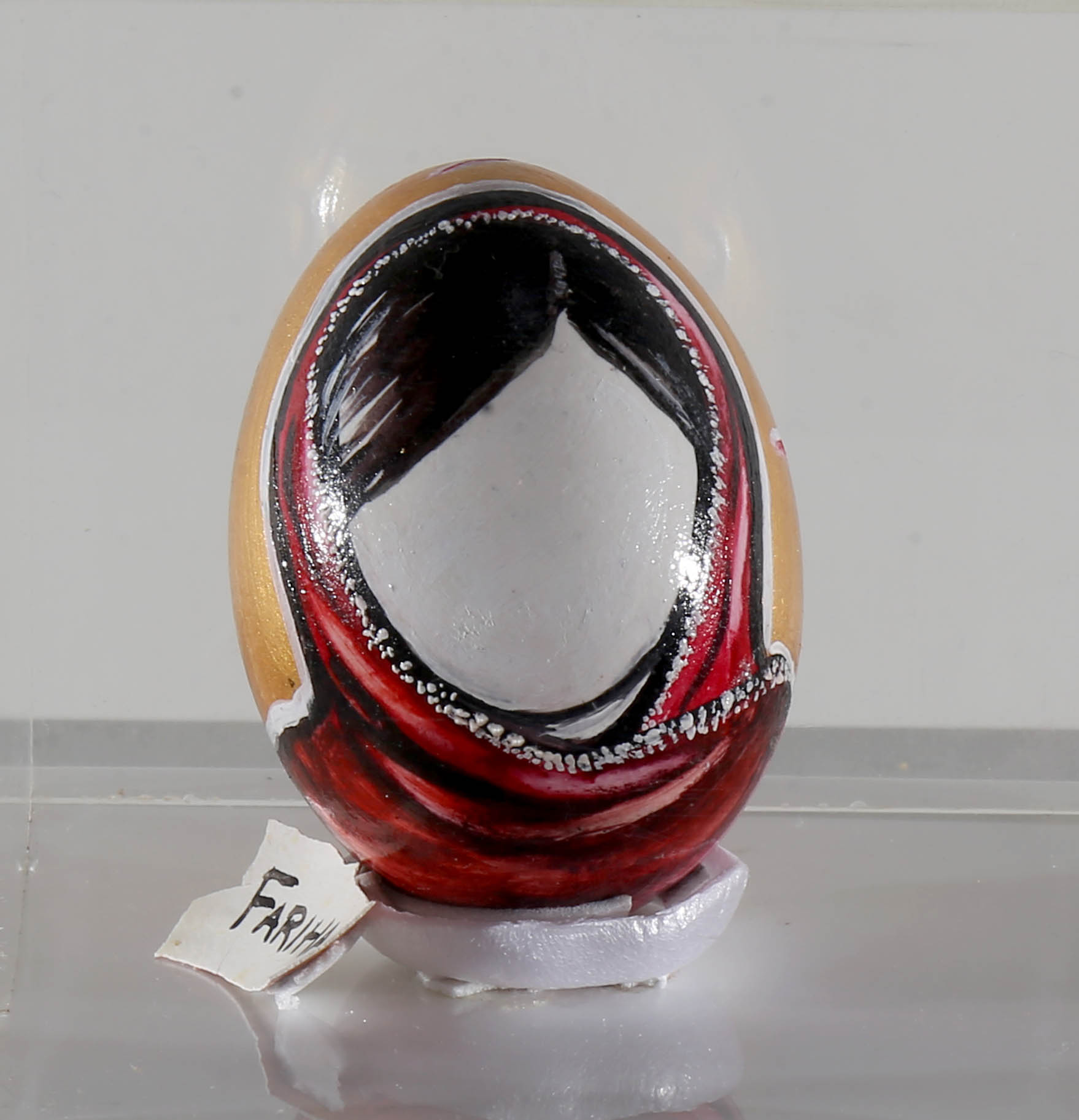 The artist is extremely talented and her work is a pure example of satire.
She painted Urdu phrases about the mentality and perception of women. Her work declared how active as a feminist she is without even mentioning it.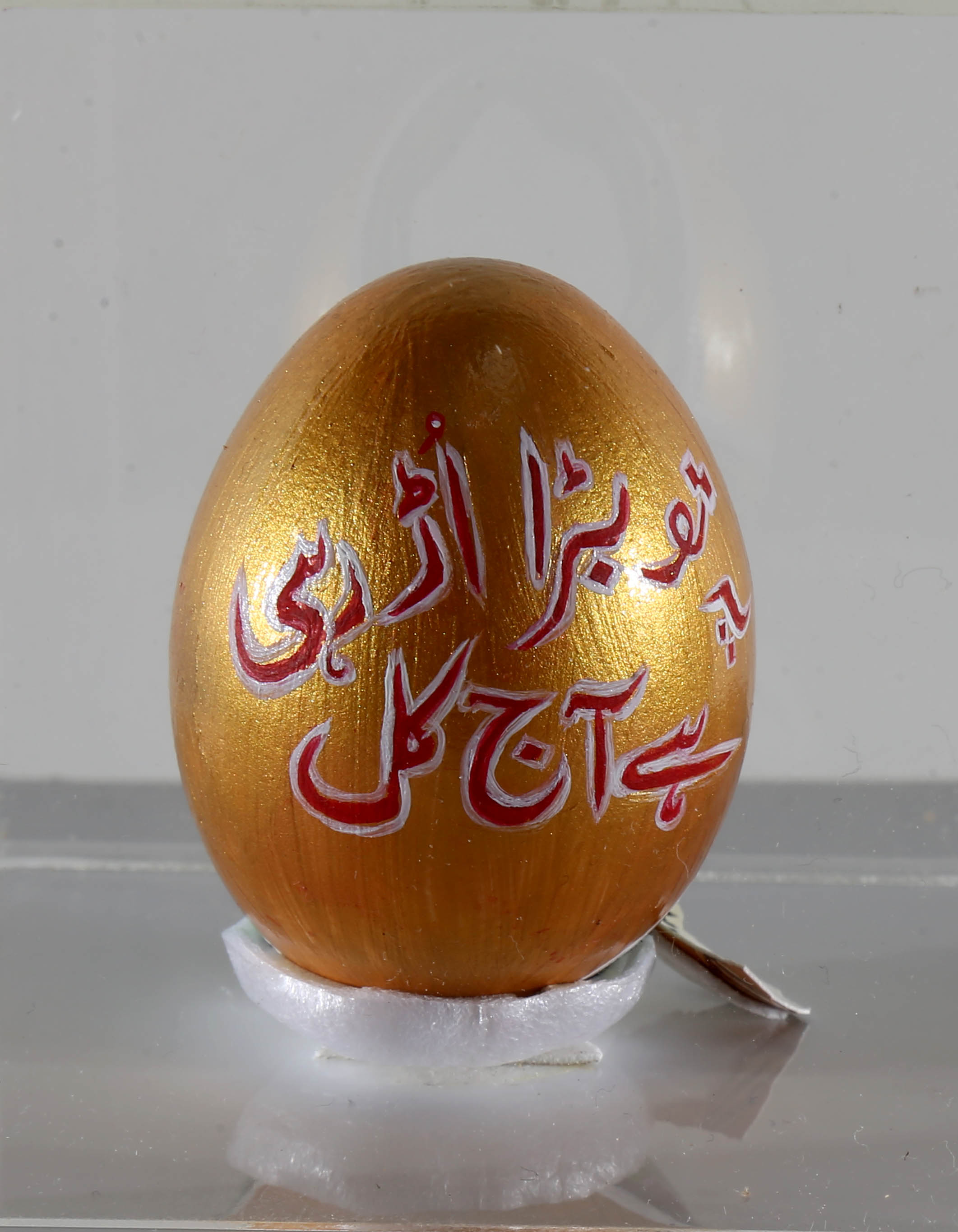 The show was definitely an eye-opener. It shakes you up and forces you to rein the horses of your thoughts.
The artwork at the gallery pointed out brutality and egoistic attributes of the society in a lighter tone. This way the problems are highlighted and people don't catch feelings of helplessness.
It is more about creating awareness than to scare pubic (pun intended).
Hey, if you have a thing for art then you should know about this place offering artful delicacies.