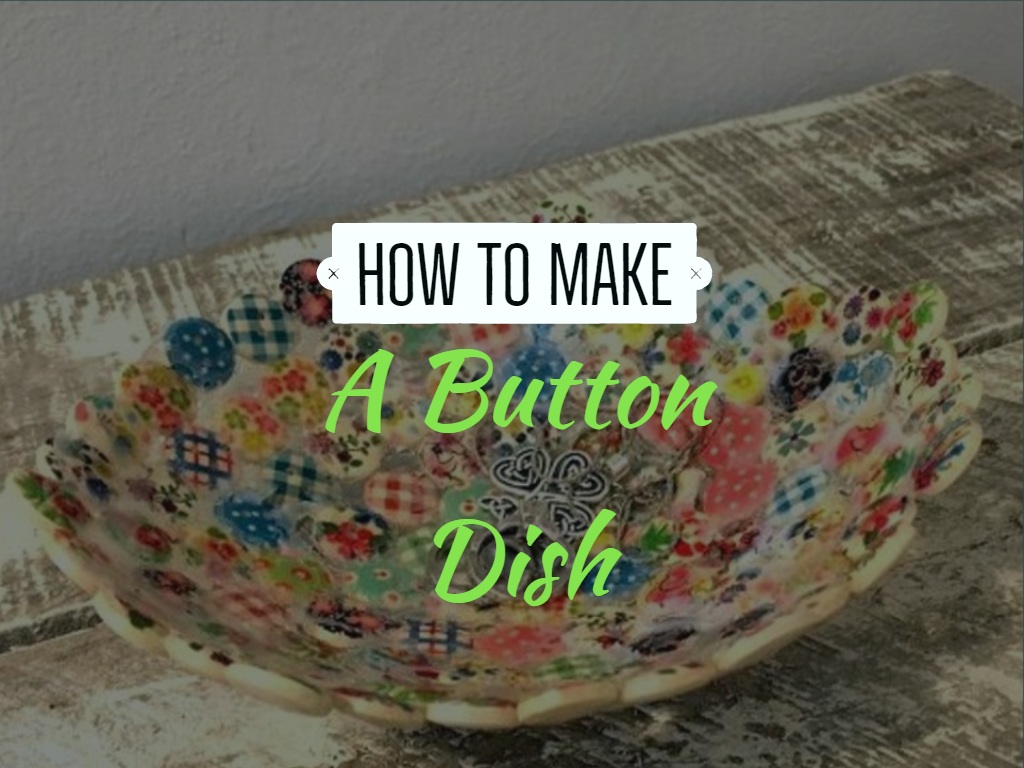 A lot of buttons at home and free time? Why not make something productive out of it? How about a button dish?
Let us share an amazing DIY project with you.
Button Dish
Things Required To Make A Button Dish
Buttons (depending on the size of dish you want to make)
All-purpose glue
White glue
Paintbrush
Roll of wide tape (any kind)
Balloon
Scissor
Steps To Make A Button Dish
Blow a balloon to begin with. Blow it to the medium size leaving a little squish to it.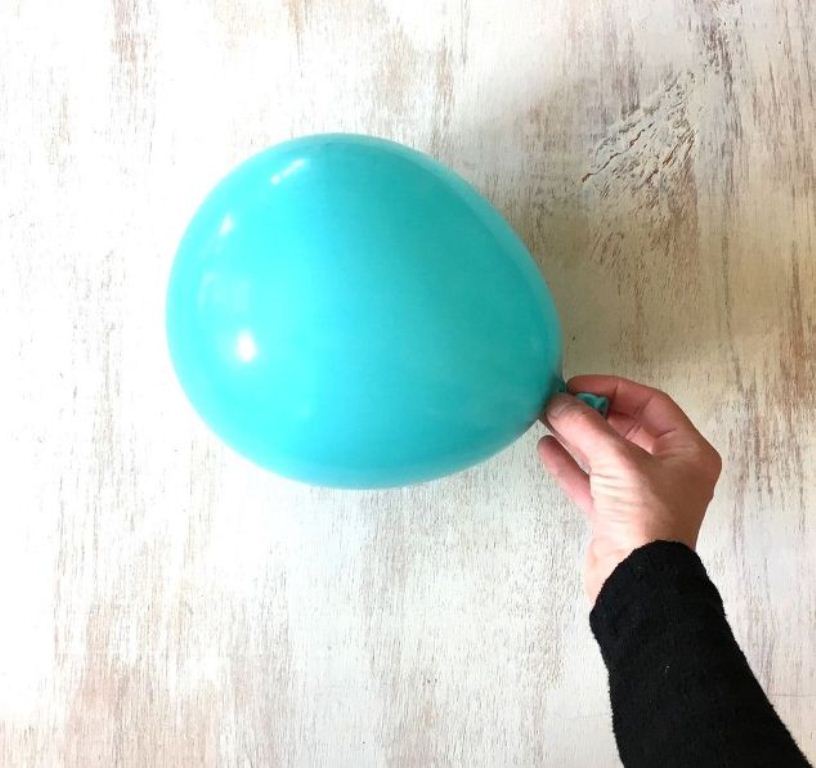 Take a roll of tape and use it as a stand for the balloon.
Sit the balloon as straight as possible on the tape and believe us or not it is the best stand for a balloon.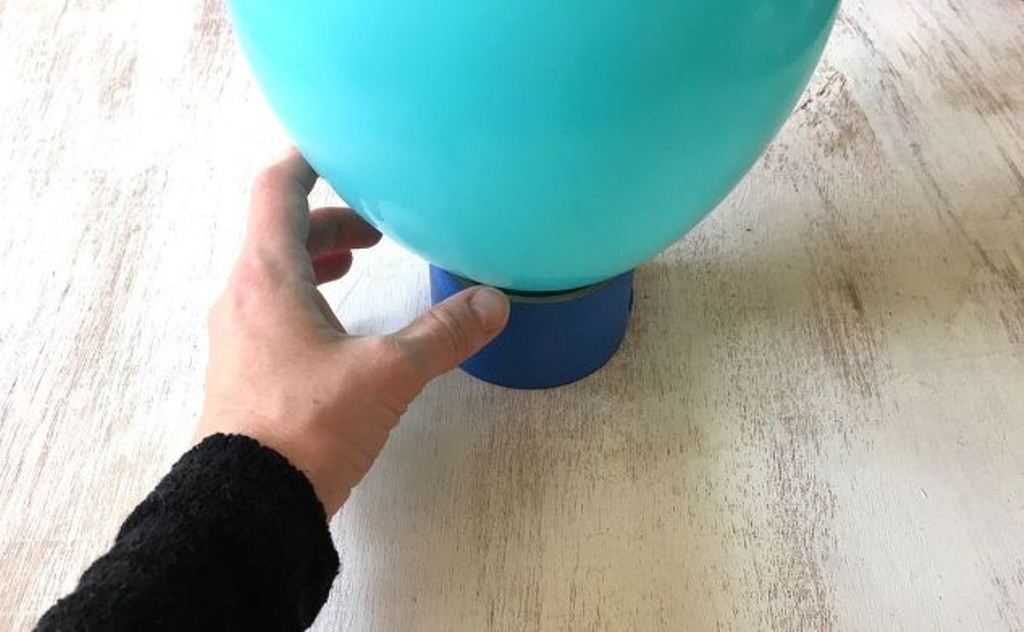 Once the balloon is set up, use a paint brush to spread white glue over its surface in a round plate shape.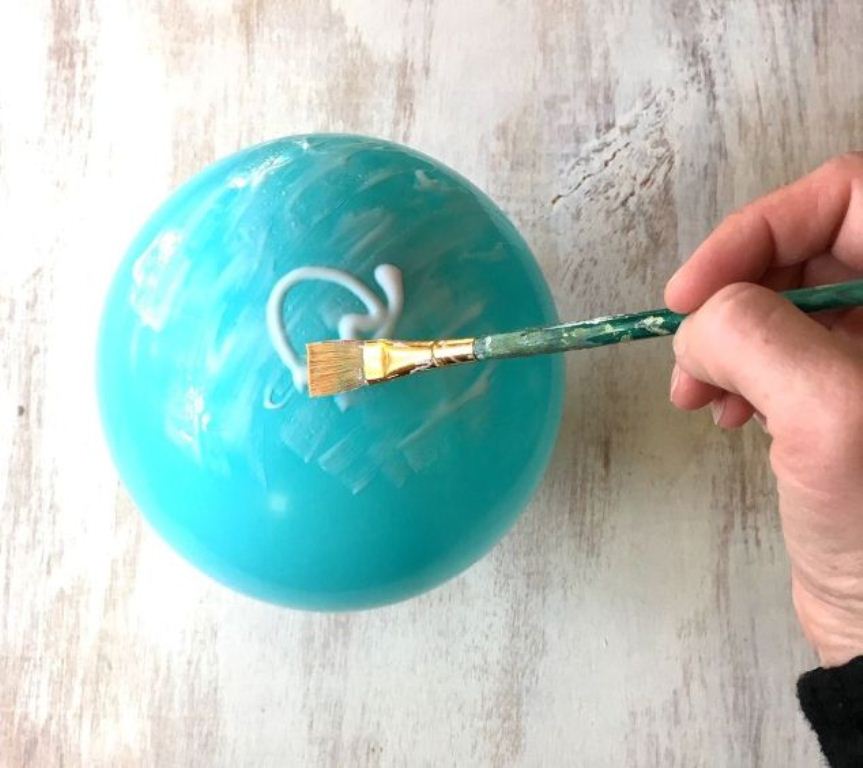 Let the balloon dry completely.
White glue will provide a coating on the balloon that won't allow buttons to slip off.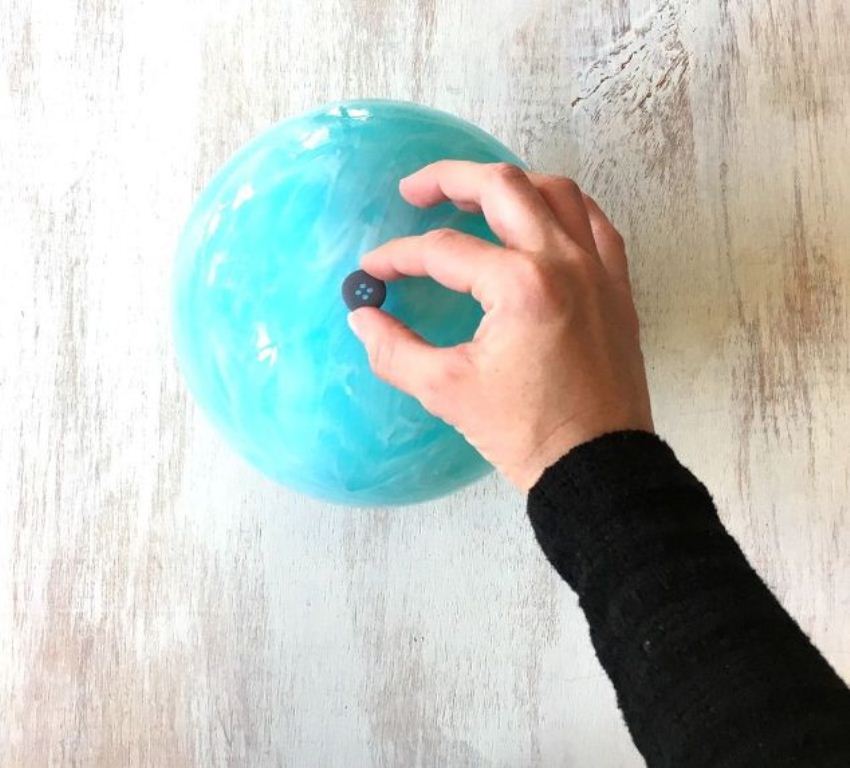 Now apply all-purpose glue with a paintbrush over the coat of white glue and add buttons.
Use a little large button in the middle of your dish so it can sit properly when done.
Make sure every button is in direct contact with another button. In this way, there won't be any gaps in the dish.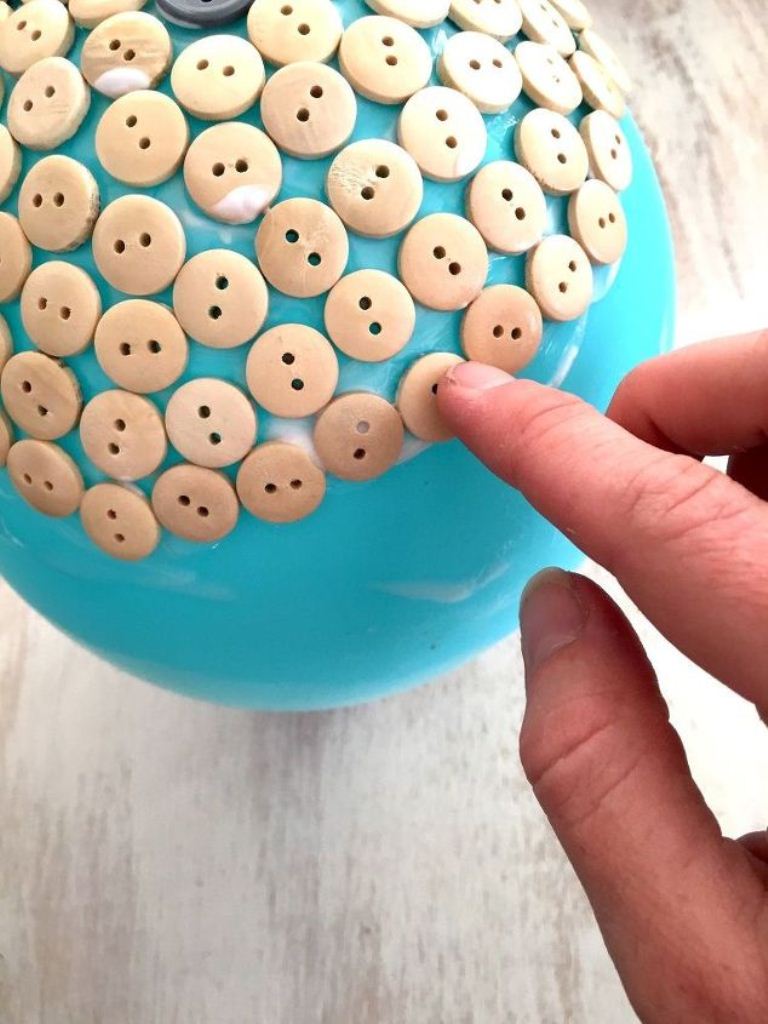 After all of the buttons are added, apply two more coats of all-purpose glue but let the first coat dry before applying the second one.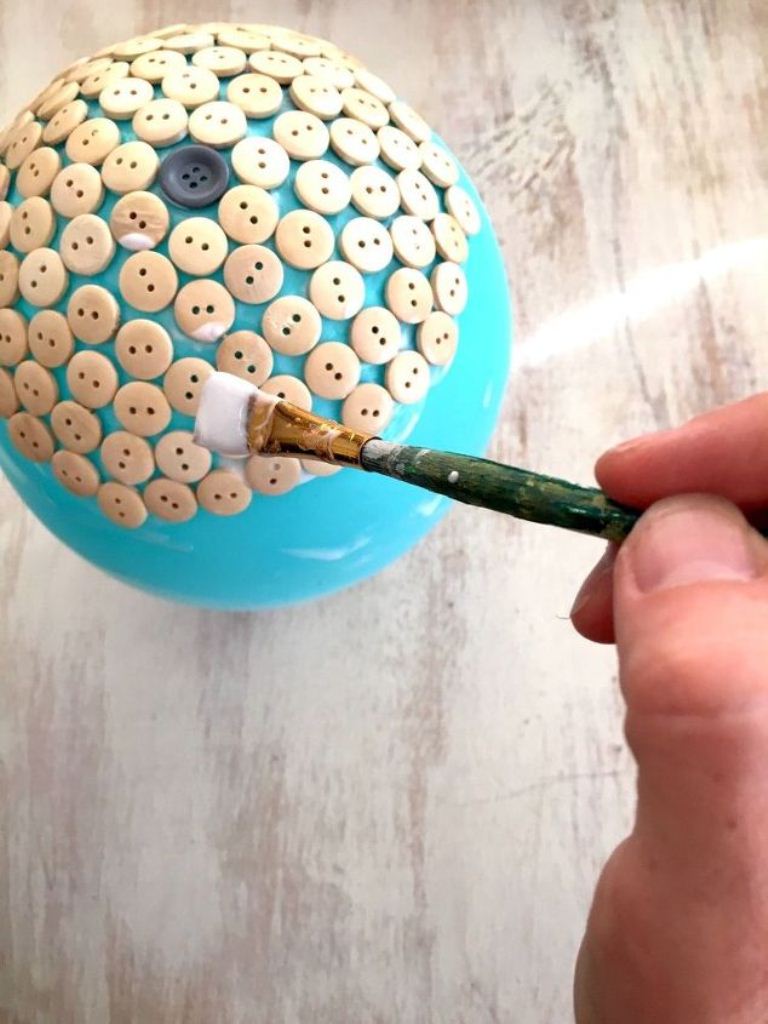 Once it is dry flip it over so the buttoned part is sitting on the roll of tape.
Now pop the balloon.
Carefully pull out the balloon. It will peel off easily. You'll have to pull it at some places. Make sure you do it gently enough not to break the dish.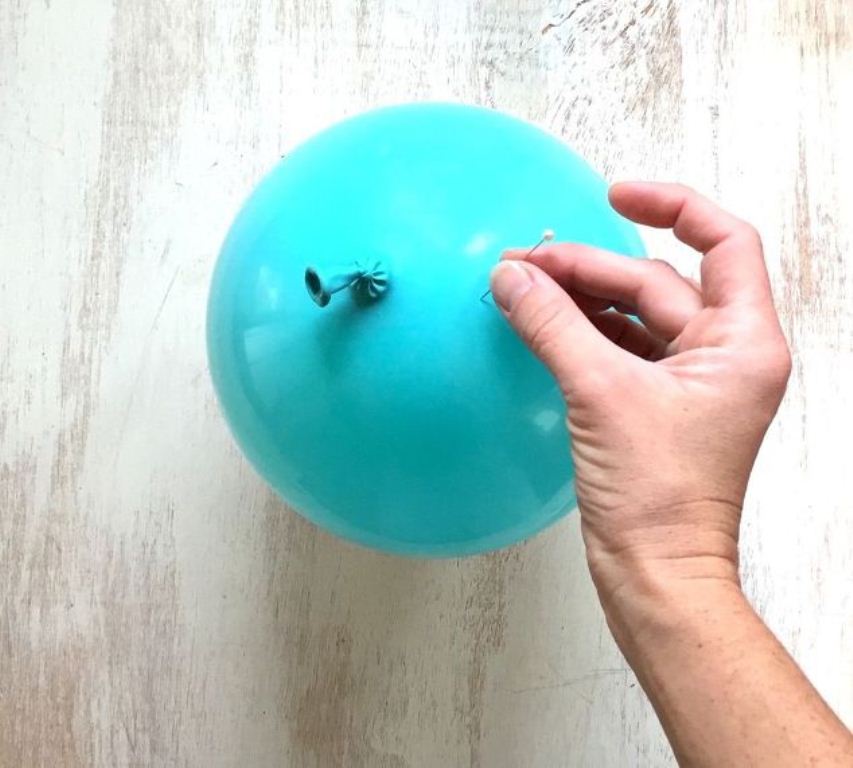 Use scissors to get rid of the excess glue from the corners.
Your own handmade button dish is ready to use.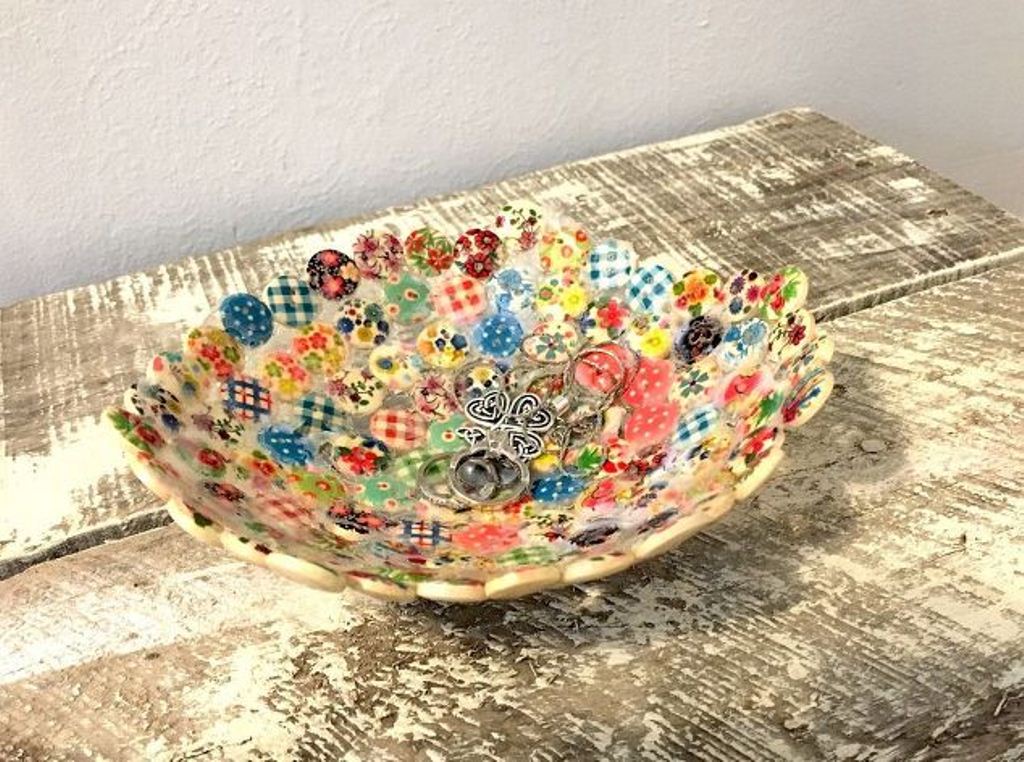 You can place it on your side table or on your dressing to keep the little jewelry items safe. Or you can just use it as a wall hanging.
Also, try to make lanterns all by yourself