Film director and Oscar winner Sharmeen Obaid-Chinoy recently mentioned on Tuesday that her last sequel of the highly anticipated animated movie, 3 Bahadur: Rise of The Warriors will have more charm, action, and twist than its predecessors. She particularly pointed out that the special effects used have never been seen before in Pakistani media, setting the bar for future movies to come.
Sharmeen expressed her concern that, despite children being a large audience, nothing was being made to cater to them. She said, "We should produce animated movies for children so that they could well understand their language, literature, values, and traditions,". She showed her dedication by turning this wish into a reality, and not to mention with an amazing cast; "It features voices of artists like Mehwish Hayat, Fahad Mustafa, Sarwat Gillani, Nimra Bucha, and Behroze Sabzwari."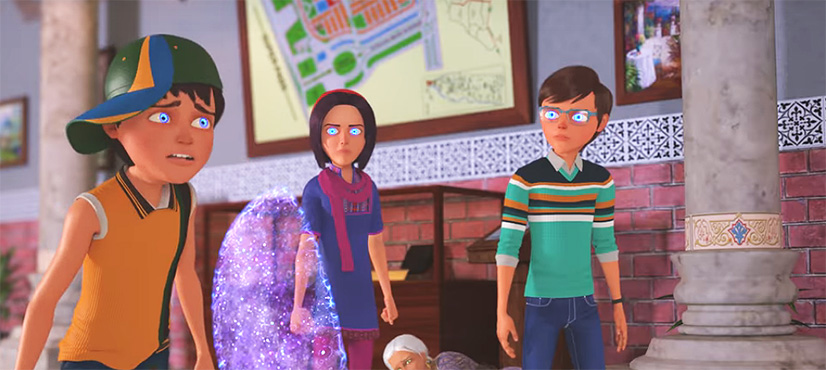 Source: Ary News
Leaving no stone unturned, Sharmeen stated that the movie will feature important monuments of Pakistan. Further elaborating on the themes surrounding the film, she mentioned folklore, heritage, and animals. We seldom see such vital patriotism embedded in the hearts of our youth, so it goes to show the much-needed foresight behind the making of this movie.
3 Bahadur: Rise of The Warriors is set to release nationwide on December 14. Let the kids know.